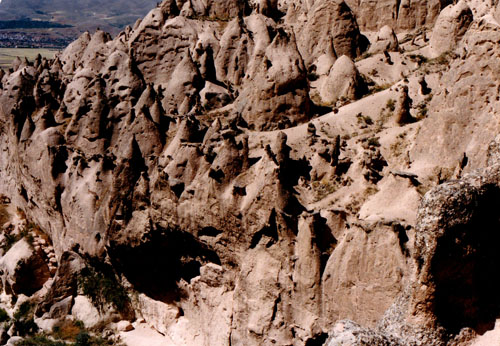 Cappadocia is one of Turkey's main tourist destinations.
About 10 million years ago, a few surrounding volcanoes erupted and left a thick layer of volcanic ash over the area. It eventually hardened into such soft rock that you could scrape it away with your fingernails. Over the years, wind, weather and water erosion sculpted an incredibly funky landscape out of this layer.
Boulders of harder rock protected the soft tuff underneath from erosion, creating a cone shape with a boulder on top. Some of them were carved out by people several thousands of years ago to make convenient houses and churches, which some would call a Fairy Chimney or a Stretched Rock Smurf House.