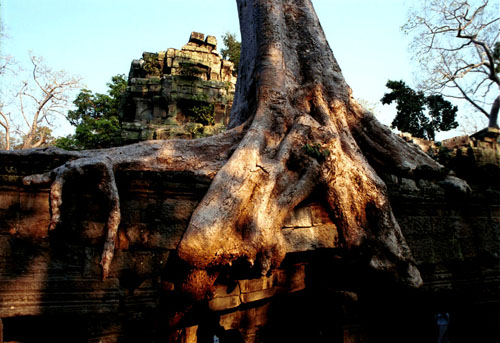 The Angkor Wat temples are at their most impressive at sunrise and sunset. These times of the day are the coolest and offer the best photographic opportunities (such as this photo) coupled with an overwhelming setting of man versus nature.
This is a common site around the temple complex. A banyan root is securing the tree to the temple  roof. The trees apparently hug the temple with their enormous roots all around them and the trunk on top. The bayon roots are amazingly adaptive and organic.
Much of the bayon temple have been restored by UNESCO but the Cambonian government has chosen Ta Prohm (the jungle temple) to remain in the state that the French colonialist first discovered it.