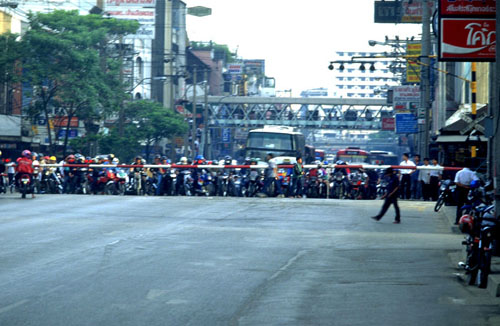 This busy street was once a remote district with paddy fields around. Now, it has become one of the most important business and financial center of Bangkok packed with banks, hotels, restaurants, shopping arcades, department stores and entertainment establishments.
Bangkok is one of South East Asia's biggest, busiest and most vibrant cities. In a city that never sleeps the choices for sightseeing, shopping, dining & exploring are endless.
Although Bangkok is reputed to be the world's 21st largest city and infamous for its traffic problems, cycling routes were introduced to help solve congestion and reduce pollution.