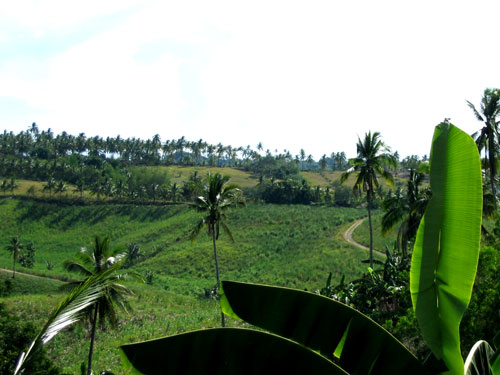 I've passed by a typical village on my way to Bantayan Island in the northern tip of Cebu. It was a rare glimpse into rural life — a cart drawn by a carabao or water buffalo and several coconut plantations.
Coconut products are among the Philippines' top ten exports. In recent years, other countries have increased their investment in the coconut industries, rivaling the Philippines in terms of export production. In response, the country has been looking for new ways to recover its corner on the market.
Coconut trees bear flowers and fruit year-round. For this reason, honeybees tend to build their colonies in coconut plantations. The amount of swarming (division of colonies) is pronounced during toddy tapping in the plantation. Bees are very much attracted to the taste and smell of coconut nectar.