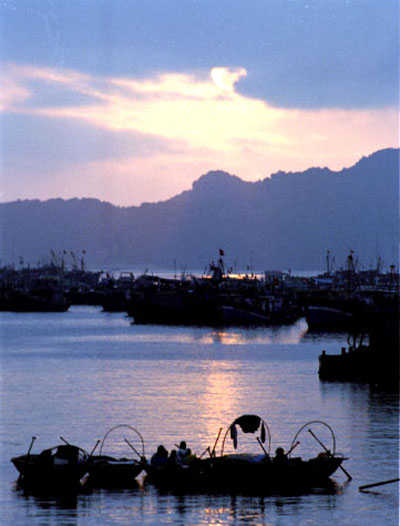 Hong Gai is gateway to the scenic Halong Bay and the Red River Delta. It sits on the eastern tip of the bay and provides transportation and access to Vietnam's inland areas.
When you visit Hong Gai, you come in close to fisher-folks that form their floating market in the morning.
The port city is also an export center for coal mined at nearby Quang Yen, the site of anthracite deposits that are the largest in Southeast Asia. Other economic activities in the area are rice farming and fishing.