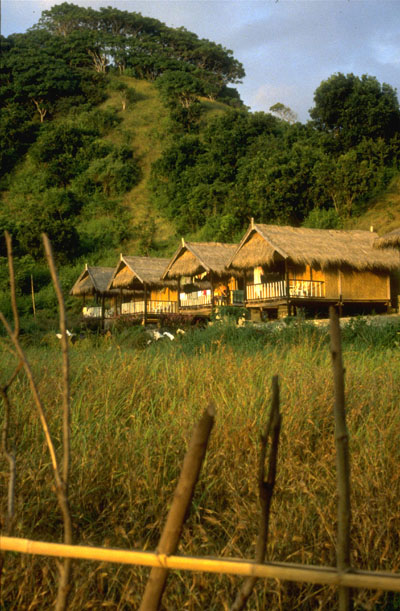 An island off Eastern Indonesia is Lombok. This remote island is less well-known and less-visited by foreigners, a reason which makes Lombok the perfect getaway. It has been working for years to increase its visibility to tourists, promoting itself as an "unspoiled Bali".
Lombok has a rich eco-tourism. On a clear day, you can trek to Mount Rinjani – one of Indonesia's largest mountains – and see breathtaking views from the summit or take a dip in their natural hot springs. People also head out to south Lombok for the best waves, or around the Gili Islands to go fishing, snorkeling and diving.
Lombok's inhabitants are 85% Sasak (closely related to the Balinese but practicing Islam), 10% Balinese, whle the remainder being Chinese, Arab, Javanese and Sumbawanese.